Welcome to the joint home page of the Ludwigshafen Local Club (K06) of the DARC e.V.
and the "Amateur-Radio-Club Ludwigshafen e.V."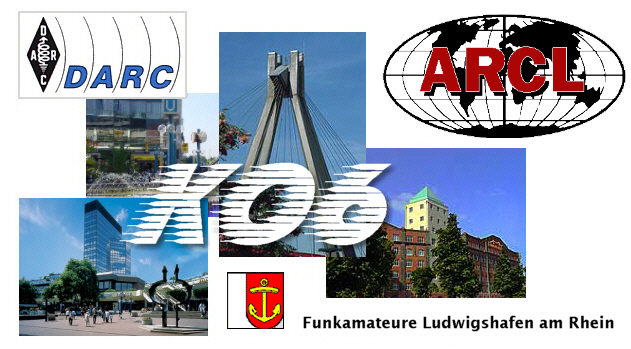 Ludwigshafen am Rhein, in the German federal state of Rhineland-Palatinate (Locator: JN49FL), is the home of two Amateur Radio Clubs: While K06 is one of about 1.000 local amateur radio clubs organised as subsidiaries of the DARC (Deutscher Amateur-Radio-Club), the national society for amateur radio in Germany, the ARCL e.V. (Amateur-Radio-Club Ludwigshafen) is an independent local club for radio amateurs in and around Ludwigshafen. Together, both clubs take pride in continuing a tradition of over 75 years of wireless communication and active service to our community.

We hope you enjoy visiting our pages and we are looking forward to meeting you on the air some day. Vy 73!

P.S.: Don't forget to sign our guestbook!